Letter to our shareholders
Dear shareholders,
It is an honor to address you for the first time as CEO of Galapagos. I want to express my respect and appreciation to previous CEO and founder Onno van de Stolpe, who successfully built Galapagos from a start-up to an independent, established publicly listed company.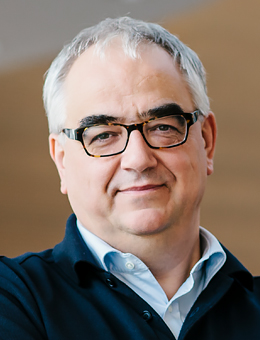 Galapagos today is a truly unique company: we have the people, the science, the R&D capabilities, and the commercial infrastructure to cover the complete value chain from target discovery to market, with our first medicine, Jyseleca®, available to patients throughout Europe and Japan.
We also have the financial resources to push forward our internal programs and to execute on smart business development opportunities. This should allow us to broaden our pipeline and accelerate our product portfolio. Moreover, we are supported by the long-term collaboration with our partner Gilead, anchoring our independence as a growing fully-fledged European biopharma company for years to come.
I am confident that we have access to all the tools to deliver on what continues to be our core mission: bringing novel medicines to patients around the world, and helping them by adding years of life and improving quality of life.
Together with the board and the teams across the entire organization, we are thoroughly reviewing our R&D portfolio to shape our business strategy and lay the foundations for accelerated growth with the aim to bring transformational medicines to patients. I look forward to sharing my vision and strategy for the future later this year.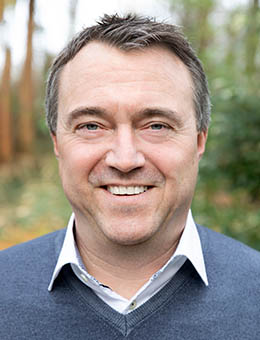 In the meantime, we continue to work hard on making Jyseleca a success. We started the year with the approval in Great Britain of filgotinib 200mg in ulcerative colitis (UC), followed by the approval in Japan in this indication in March. Our commercial teams are fully operational, and our Jyseleca franchise continued to gain momentum with robust sales growth in the first quarter of this year. As of 31 March 2022, Jyseleca is reimbursed in 15 countries, and we realized €14.4 million in net sales.
We ended the first three months of the year with a strong balance sheet of €4.6 billion in cash and current financial investments, which provides us with the necessary means to look for external innovation and accelerate our R&D portfolio. We continue to focus on operational excellence and reiterate our cash burn1 guidance of €450-€490 million for the full year, compared to €564.8 million in 2021, including anticipated net sales for Jyseleca of €65-€75 million.
Year-to-date operational review
Commercial & regulatory progress with filgotinib in RA and UC:
Strong progress with the roll-out by our own commercial organization across Europe, with reimbursement in 15 countries and a fast uptake in RA and now also in UC since the approval by the EMA (European Medicines Agency) in November 2021
Sobi, our distribution and commercialization partner in Eastern and Central Europe, Portugal, Greece, and the Baltic countries, launched Jyseleca in RA in the Czech Republic, resulting in a

€1 million

milestone payment to Galapagos in Q1
The MHRA (Medicines and Healthcare products Regulatory Agency) in Great Britain and the MHLW (Ministry of Health, Labour and Welfare) in Japan approved filgotinib 200mg for the treatment of moderate to severe UC
Nine presentations at ECCO (European Crohn's and Colitis Organisation), including 4 new analyses from the Phase 3 SELECTION and SELECTION LTE studies in UC. Initial results from European real-world survey demonstrate the importance of taking an innovative holistic approach to the management of UC
Article 20 pharmacovigilance procedure ongoing, investigating the safety data of all

JAK inhibitors

used to treat certain chronic inflammatory disorders
Pipeline and corporate update:
Multiple Phase 1 studies are being finalized with data read-outs expected before year-end
Dr. Paul Stoffels2 appointed as Chief Executive Officer, effective as of 1 April 2022
Third instalment of €50 million received from Gilead in Q1 as part of the revised filgotinib agreement as announced in December 2020, following payments of earlier instalments totalling €110 million in 2021
Raised €2.2 million through the exercise of subscription rights
Received a transparency notification from EcoR1 Capital indicating that its shareholding in Galapagos increased and crossed the 5% threshold, to 5.2% of the current outstanding Galapagos shares
Created 2 new subscription rights plans within the framework of the authorized capital, offered to certain new members of the personnel of Galapagos or any of its subsidiaries
Post-period events
Our distribution partner Sobi recently launched Jyseleca in RA in Portugal
AbbVie announced that a Phase 2 PoC study evaluating a triple combination therapy in

cystic fibrosis

(CF) did not meet the prespecified criteria. The company plans to start a Phase 2 study with a new triple combo, including the existing C1 corrector and potentiator licensed from Galapagos, early next year. In the event AbbVie receives regulatory approval and realizes commercial sales in CF, Galapagos is eligible to receive royalties ranging from single digit to low teens
All proposed resolutions regarding the extraordinary and annual shareholders' meetings have been adopted by our shareholders on 26 April 2022, including the implementation of a one-tier governance structure in accordance with the Belgian Companies and Associations Code, the appointment of Stoffels IMC BV (permanently represented by Dr. Paul Stoffels) as director and the appointments of Jérôme Contamine and Dr. Dan Baker as independent directors of the board. Subsequently, the (new) unitary board has appointed Stoffels IMC BV (permanently represented by Dr. Paul Stoffels) as chair of the board of directors
Q1 2022 financial result
Jyseleca net sales amount to

€14.4 million

Collaboration revenues of

€121.9 million

R&D expenditures of

€99.9 million

S&M and G&A expenses amounting to

€62.3 million

Net loss of

€13.3 million

Operational cash burn of

€77.4 million

Cash position at end of March 2022 of

€4,643.4 million
Outlook 2022
For 2022, we anticipate a significantly lower cash burn compared to 2021 of €450-€490 million, including anticipated net sales for Jyseleca between €65 and €75 million.
We expect reimbursement decisions in most key European markets for Jyseleca in UC this year and anticipate that Sobi will further progress with reimbursement discussions in RA and UC in Eastern and Central Europe, Greece, and the Baltic countries. Following the ongoing article 20 pharmacovigilance procedure on all JAK inhibitors, we expect that the EMA will give its opinion by end of September 2022.
We expect the read out from a Phase 1b trial with JAK1 inhibitor GLPG0555 and a Phase 1 trial with JAK1/TYK2i GLPG3121 in healthy volunteers. In addition, we aim to progress TYK2 inhibitor GLPG3667 into a Phase 2 program, considering the current regulatory and competitive landscape for TYK2 as a class, and to advance selected compounds with optimized pharmacology and selectivity from our SIKi portfolio into the clinic. Furthermore, we are evaluating the start of a Phase 2 trial with chitinase inhibitor GLPG4716 in lung fibrosis.
While we push forward our internal programs and further roll out Jyseleca in RA and UC, we continue to diligently scout for external opportunities. We are confident that in 2022 we will make significant progress to accelerate our innovative pipeline with the aim to address unmet medical needs.
We want to thank you for your continued support, and we look forward to presenting an in-depth update on our future plans and strategy later this year.
Respectfully,
Dr. Paul Stoffels2
CEO
Bart Filius
President, COO & CFO
EMA
European Medicines Agency, in charge of European market authorization of new medications
Filgotinib
Formerly known as GLPG0634, commercial name is Jyseleca. Small molecule preferential JAK1 inhibitor, approved in RA and UC in European Union, Great Britain, and Japan. Filgotinib is partnered with Gilead. Filgotinib currently is in Phase 3 trials in CD, and in a Phase 4 trial in RA
GLPG0555
A JAK1 inhibitor currently in Phase 1b in osteoarthritis
GLPG3121
A compound currently in Phase 1 targeting JAK1/TYK2 directed toward inflammation (IBD)
GLPG3667
A TYK2 kinase inhibitor discovered by us, topline results from the Phase 1b in psoriasis reported in July 2021
GLPG4716
A chitinase inhibitor inlicensed from OncoArendi in preparation for Phase 2 in IPF
MHLW
Japanese Ministry of Health, Labor and Welfare (MHLW), in charge of Japanese market authorization of new medications
MHRA
Medicines and Healthcare products Regulatory Agency in Great Britain
SELECTION
Phase 3 program evaluating filgotinib in UC patients. Full results were published in The Lancet in 2021
1 1We refer to the financial highlights for an explanation and reconciliation of this alternative liquidity measure
2 2Acting via Stoffels IMC BV