Letter from the management
Letter from the management
CSR report
Dear shareholder,
2019 was our 20th anniversary year, and what a year it was!
We are very proud of the deal with our collaboration partner Gilead announced in the summer, and we're convinced that it offers us the opportunity to maximize our potential, to the benefit of patients, society, and shareholders. With independent R&D secured for a period of 10 years, and the financing in place to boost our research engine and build out our commercial presence, the collaboration set-up creates the right circumstances to realize our ambition to become one of the largest biopharma companies globally. With the world now facing the COVID-19 outbreak, we are encountering unexpected challenges, but we are convinced that Galapagos is in an especially good position to weather the storm.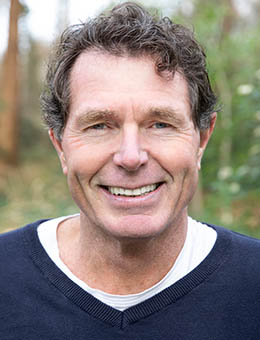 Importantly, our pipeline made significant progress in 2019. For the first time in our history, there is a drug candidate from our pipeline under review for approval: filgotinib in rheumatoid arthritis (RA) in the U.S., Europe, and Japan. Pending approval, we are preparing to commercialize filgotinib in RA in the EU5 and Benelux countries, hand in hand with our collaboration partner Gilead.
In addition, we and Gilead are advancing filgotinib in a range of inflammatory diseases. We aim to start the Phase 3 in ankylosing spondylitis (AS) later in 2020, and importantly, we expect the Phase 3 topline results of our ulcerative colitis (UC) trial, the first inflammatory bowel disease (IBD) indication, in the second quarter.
Our collaboration with Servier in osteoarthritis (OA) continues to progress well. We completed recruitment of the ROCCELLA Phase 2 trial with GLPG1972, and anticipate topline results in the second half of this year. This is the trial to evaluate ADAMTS-5 inhibition with GLPG1972 in patients with knee osteoarthritis. ROCCELLA represents a rigorous study with a systemic, oral, potentially disease-modifying approach in OA, and as such, we and the medical community look forward to those results.
We continue to do pioneering work in idiopathic pulmonary fibrosis (IPF) and other fibrotic diseases to address the current unmet needs of patients suffering from these debilitating and fatal conditions. With GLPG1690 in a worldwide Phase 3 program that we run with Gilead, GLPG1205 reading out Phase 2 results later this year, and earlier programs progressing in discovery, we are building a unique pipeline in fibrosis.
We also have an innovative proprietary early stage pipeline, most notably in inflammation with our Toledo program. We are now executing on a broad and accelerated program to discover and develop multiple series of compounds against the novel, proprietary Toledo class of targets.
To ensure long-term value creation, we are dedicated to maintaining an active and growing early-stage portfolio. Currently we have approximately 30 programs running, and while the focus remains on our key franchises in inflammation and fibrosis, we have promising programs running in additional indications, including type 2 diabetes, hepatitis B, and polycystic kidney disease.
As we rapidly grow across seven locations and transform into a fully-fledged biopharma, we are cognizant of the challenges ahead. Our 'Make it Happen' culture is especially key and brought us to where we are today. We see it as a priority to manage and protect this culture, which we consider essential to maintain our agile, science-driven DNA.
From a financial perspective, we ended 2019 with a very strong balance sheet, thanks to the Gilead deal bringing in an upfront of $3.95 billion and an equity investment of $1.5 billion, including the warrant exercised by Gilead. This capital gives us the firepower to boost our unique research engine and bring much needed innovation to patients.
R&D
In the field of inflammation:
Gilead submitted applications for approval of selective JAK1 inhibitor filgotinib in RA in the U.S., Europe and Japan
Gilead dosed the first patients in the PENGUIN Phase 3 trials with filgotinib in psoriatic arthritis (PsA)
We jointly announced with collaboration partners Novartis and MorphoSys that due to lack of efficacy, we stopped clinical development of MOR106 in atopic dermatitis (AtD)
In fibrosis:
For the ISABELA Phase 3 IPF program with selective ATX inhibitor GLPG1690, nearly all study centers were opened for recruitment by year end 2019, and to date, over 800 patients are randomized in this study. As part of the R&D collaboration closed with Gilead, Gilead has in-licensed all ex-European rights on GLPG1690
We completed recruitment of the NOVESA Phase 2a trial with GLPG1690 in systemic sclerosis (SSc) patients
We further strengthened our early-stage fibrosis pipeline through agreements with Evotec and Fibrocor
In osteoarthritis:
We and our collaboration partner Servier completed recruitment for the ROCCELLA Phase 2b trial with GLPG1972 in osteoarthritis patients
Corporate:
We received $3.95 billion upfront payment from Gilead for the R&D collaboration
We raised

€960.1 million

and

€368.0 million

in gross proceeds as result of respectively a share subscription and a warrant exercise by Gilead and

€17.2 million

from warrant exercises
Post-period events:
We completed recruitment of the PINTA Phase 2 trial with GPR84 inhibitor GLPG1205 in IPF
We obtained orphan drug designation for GLPG1690 in SSc from the FDA and the European Commission
We expanded the Fibrocor R&D collaboration in fibrosis
In light of the ongoing COVID-19 pandemic, we are committed to keeping our stakeholders informed as the situation evolves. We see the following impact at this point in time:

Staff
Galapagos has strong measures in place to help prevent spread of the virus and protect the health of our staff. We rolled out our global and site business continuity plans and took appropriate recommended precautions and restrictions, including suspending all travel. In practice, this means that our employees are working from home, with the exception of lab personnel and skeleton IT and facilities teams to ensure safety and operational continuity essential to keep research going. For those, we have stringent cleaning and sanitation protocols in place, and we strictly respect social distancing policies at all times, in order to minimize risk of exposure.

Clinical trials
We have a business continuity plan for our non-clinical and clinical trials, including a pandemic response plan. We have decided to pause the start of Phase 1 trials temporarily. We are continuously monitoring the situation, always putting patients' safety and needs front & center, and our teams are working hand in hand with our CROs and clinical trial sites to define next steps.

Our collaboration partner Gilead and we have paused enrollment into the filgotinib trials in order to help protect patient safety. This includes the Phase 2 and Phase 3 trials of filgotinib in Crohn's disease (DIVERSITY), the Phase 3 in psoriatic arthritis (PENGUIN), the Phase 2 trial in uveitis, and the MANTA and MANTA-RAy trials.

We anticipate the Phase 3 program in ankylosing spondylitis will now start later this year.

Filgotinib filing process in RA
To date, our collaboration partner Gilead has not been informed by the regulatory agencies in the US, Europe, and Japan of approval timeline delays. Gilead also confirmed that all sites involved in the manufacturing of filgotinib are established sites that currently manufacture other Gilead marketed products, are in good standing with the FDA, and are GMP certified.

Commercial organization
Build-up of our commercial operations in the EU5 countries and the Benelux to prepare for the potential launch of filgotinib continues as planned.
2019: Details of the financial results
Revenues
Our revenues and other income for 2019 significantly increased to €895.9 million, compared to €317.8 million in 2018. Revenues represented €845.0 million in 2019 compared to €288.8 million in 2018 and were higher due to the revenue recognition of the upfront payment received in August 2019 from Gilead related to (i) the GLPG1690 program, (ii) the exclusive access to our drug discovery platform (i.e. the IP, technology, expertise and capabilities) during the collaboration period and exclusive option rights on our current and future clinical programs after Phase 2 outside Europe and (iii) additional consideration received for the extended cost sharing for filgotinib, offset by (iv) a negative catch-up effect for revenues related to the previously received upfront and milestones due to the revised filgotinib collaboration agreement.
Other income increased to €50.9 million, mainly driven by higher income from governmental incentives for our R&D activities.
Operating result
The group realized a net operating profit in 2019 of €370.3 million, compared to a net operating loss of €44.8 million in 2018.
R&D expenses for the group in 2019 increased by 32% to €427.3 million compared to €322.9 million in 2018. This was due to an increase of €52.3 million in subcontracting costs primarily related to our filgotinib program, Toledo program and other programs. Furthermore, personnel costs increased explained by a planned headcount increase following the growth in our R&D investments. These factors as well as the preparation of the forthcoming commercial launch of filgotinib also contributed to the increase in our G&A and S&M expenses which were €98.3 million in 2019, compared to €39.8 million in 2018.
We reported a non-cash fair value loss amounting to €181.6 million resulting from the re-measurement of derivative financial instruments triggered by the share subscription agreement with Gilead and the warrants granted to Gilead, primarily due to the increase in the Galapagos share price.
Net other financial loss in 2019 amounted to €38.6 million, compared to net other financial income of €15.6 million in 2018, which was primarily attributable to €34.9 million realized exchange loss on the U.S. dollars upfront payment from Gilead (mainly related to the negative hedging effect) and €10.6 million of unrealized exchange loss on our cash and cash equivalents and current financial investments in U.S. dollars.
Net result
The group realized a net profit in 2019 of €149.8 million, compared to a net loss of €29.3 million in 2018.
Cash, cash equivalents and current financial investments
Current financial investments and cash and cash equivalents totaled €5,780.8 million on 31 December 2019 as compared to €1,290.8 million on 31 December 2018.
Total net increase in current financial investments and cash and cash equivalents amounted to €4,490.0 million in 2019, compared to an increase of €139.6 million in 2018. This net increase was composed of (i) €3,162.8 million of operational cash flow, of which €3,497.1 million net operational cash proceeds from the Gilead collaboration and €334.3 million of operational cash burn,note 19 of the notes to our consolidated financial statements for an explanation and reconciliation of this alternative performance measure.(ii) €955.6 million net cash proceeds related to the share subscription by Gilead and €368.0 million cash proceeds related to the exercise of warrant A by Gilead, (iii) €17.2 million of cash proceeds from capital and share premium increase from the exercise of warrants in 2019, and (iv) €13.7 million of negative fair value and currency translation effects.
We refer to
Furthermore, Galapagos' balance sheet holds a receivable from the French government (Crédit d'Impôt RechercheCrédit d'Impôt Recherche refers to an innovation incentive system underwritten by the French government), and a receivable from the Belgian Government for R&D incentives, for a total of both receivables of €115.4 million.
1 We refer to note 19 of our consolidated financial statements for an explanation and reconciliation of this alternative performance measure
2 Crédit d'Impôt Recherche refers to an innovation incentive system underwritten by the French government
Galapagos in 2020
After a historic 2019, 2020 promises to be a particularly newsflow rich year for Galapagos.
First of all, we and our collaboration partner Gilead expect approval of our first product candidate, filgotinib, in RA in the U.S., Europe, and Japan. We also expect Gilead to report Phase 3 data of filgotinib in ulcerative colitis (UC) in the second quarter of this year. Moreover, Gilead and we plan to start the Phase 3 program with filgotinib in ankylosing spondylitis (AS) later in 2020 – a potential additional indication for our growing filgotinib franchise.
Besides the filgotinib UC read-out, we expect to report data from four Phase 2 clinical trials.
Within our fibrosis portfolio, we anticipate reporting topline data from the PINTA Phase 2 trial with GLPG1205 in IPF and, together with collaboration partner Gilead, from the NOVESA Phase 2a trial with GLPG1690 in SSc.
We also plan to report topline data from the ROCCELLA Phase 2b study of GLPG1972 in OA, together with our collaboration partner Servier. Following the results, Gilead will have the option to inlicense GLPG1972 for the U.S. market.
We will continue to execute on our accelerated development plan for Toledo, our next generation inflammation program. We expect to launch multiple proof-of-concept patient trials in the second half of the year and expect to report topline data from our first patient study towards the end of the year.
In the meantime, we continue recruitment in our landmark Phase 3 ISABELA program with GLPG1690 in IPF, together with Gilead. We are proud to report that over 800 patients have been recruited, and the futility analysis remains on track for the first quarter of 2021.
In total, we expect to conduct more clinical trials in 2020 than ever before, further expanding our broad clinical pipeline of novel modes of action candidate medicines in indications with high unmet medical needs.
Given the large number of maturing proprietary clinical programs and the expansion of our R&D and commercial teams, in 2020, we expect an operational cash burn between €420 and €450 million, including milestone income from Gilead for potential regulatory approvals of filgotinib in RA.
We publish this report during the ongoing COVID-19 pandemic. First and foremost, I hope that you and your loved ones are safe and healthy. Secondly, of course these are challenging times for Galapagos as well, and our share price has been under severe pressure. I want to assure you that the team continues to face this unprecedented situation with resilience. And as challenging as the COVID-19 crisis is, this too shall pass. Supported by a strong balance sheet and by a deep, growing pipeline, I firmly believe that we can weather this storm. This also comes with a responsibility that we do not take lightly: we are more determined than ever in our unwavering ambition to bring innovation to patients worldwide.
I wish to thank all our shareholders for their support last year. I also want to thank our teams for their dedication and hard work. We truly had a transformative year in 2019, but we are just getting started. We remain in a strong position to weather the uncertainty created by the global corona virus outbreak, and we look forward to a newsflow rich 2020. We hope that you stay with us, as we are breaking innovative ground in inflammation, fibrosis, and beyond.
Onno van de Stolpe
CEO