Leading the way
Annelies Missotten, Chief Human Resources Officer and Valeria Cnossen, General Counsel, are the newest executive members of the Galapagos Management Committee. We asked them to reflect on leadership – in general as well as their personal leadership style.
Annelies Missotten, Chief Human Resources Officer
'As a leader, you are responsible to achieve sustainable results in partnership'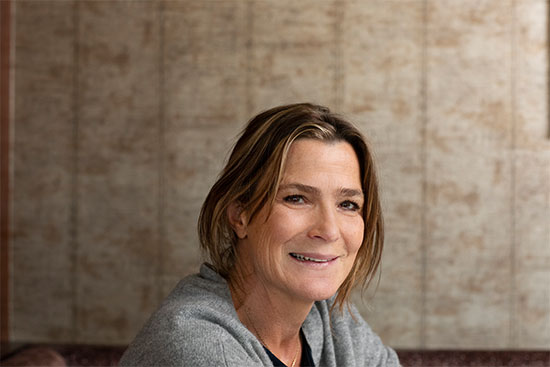 Last year I turned 50, a time for reflection. I thought a lot about where I am in life and what is essential. I have a lot to be grateful for. Two healthy children, a loving husband, a great job. Work is important because you spend a lot of time working. This should be an environment where your talent gets its full potential, you can get the best out of yourself, you feel treated fairly and where you can have an impact. That applies to everyone and so it also applies to me. But, as a leader, you are not only well positioned to translate this vision into policies and tools, you also have a responsibility to strive to create an optimal work environment for your people. That's where you can really make a difference as a leader. At Galapagos, we do this in a setting where together we are trying to do something highly valuable for society; my personal purpose is nicely aligned with our common purpose as a company.
Remaining authentic
I don't really have a particular role model in leadership that inspires me. Leadership shows itself in many ways: everyone has something unique that I can reflect on and learn from. Current and past leaders, peers, colleagues, friends, my 17-year-old son, and anyone who holds up a mirror to me. Ultimately, it's also about remaining authentic and continuing to develop your own leadership.
The great thing about being a leader is working with talents in your own team and beyond, to collaborate with other leaders that have strong capabilities you can learn from. From that perspective, it is not helpful to make yourself small. As a leader, you should try to add maximum value with your expertise and experience. You have a great responsibility to achieve better and sustainable results for the company through collaboration.
Inspire around an ambition
A good leader is someone who can inspire people around a common ambition, is steadfast, reliable and creates followers and challengers, not pleasers. Good leaders create an ecosystem where people feel valued, can learn and achieve the best results together, where you communicate openly with each other, listen and hold each other accountable.
Best version of our company
Diversity is important, in every aspect. Thought leadership, expertise, personality, background, experience, gender and so much more. The value of mix lies in the fact that different perspectives deliver a fuller, more inclusive, more informed and better outcome. A decision-making process may be more complex with a more diverse team, but the outcome is better because multiple perspectives have been considered and the decision is thus more robust and nuanced. A great example is our own Management Committee. It is good to discuss projects or major business decisions together, evaluate the impact on all stakeholders and performance criteria, short- and long-term, and thus find agreement on the best path forward.
Diversity and inclusion are high on the agenda and an essential part of our DNA. We make conscious choices without being dogmatic about them. Our talent is what makes Galapagos an innovative company and a great place to work.
'The more diverse our talent and leadership, the more we can strive to be the best version of our company, reflecting the world we are operating in.'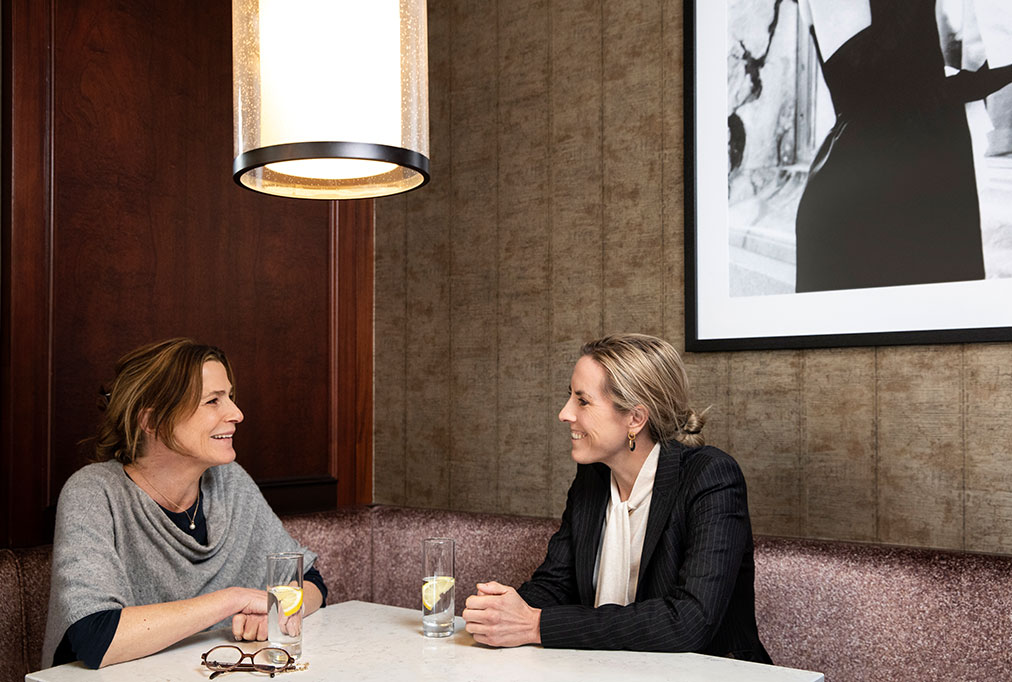 Valeria Cnossen, General Counsel
'The most important characteristic of an effective leader is the ability to build trust'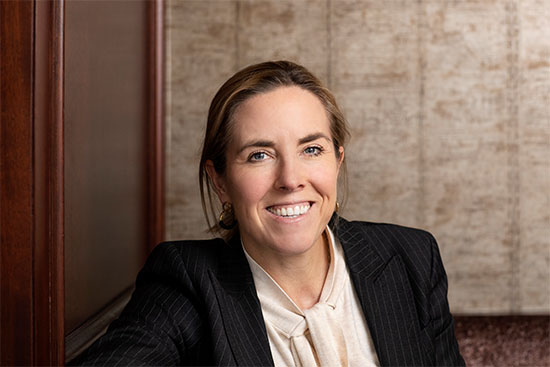 Collaborative leadership would represent well my leadership style. People have different strengths, and I try to leverage those strengths to bring about the best outcomes. Ensuring that teams I manage know what is expected of them, empowering them to work independently and with accountability and breaking down silos to forge cross-functional collaboration, are important elements of this approach. Fundamental is also creating a team culture of trust and transparency where prudent risk-taking is encouraged. In my view, the most important characteristic of an effective leader is the ability to build trust.
Making other people successful
Even though it did not feel like a conscious decision at the time, I believe I stepped up to become a people manager to broaden my impact and to achieve more with a team than I was able to achieve as an individual. I also like to be challenged and to learn new things and that made me eager to take on more responsibility. Developing others and enabling their growth as leaders, inspired me further and became a real passion in my career. Ultimately, the goal and reward of being a leader are making other people and the company successful.
Creating a healthy foundation
Diversity in the workforce and importantly also in management, is a necessity to being a successful organization with engaged and empowered employees. Diversity of thought and leadership styles are increased with having women and men in leadership. For employees to bring their best selves to work, they must be able to feel part of an inclusive and equitable organization, where they feel free to speak up and know they will be listened to. Having diversity at all levels of management is key here. It also allows for more open-minded decision-making and provides for more diverse role models, mentors and sponsors, which are important to enabling the growth of our employees and creating a healthy foundation to shape new leaders.
Showing vulnerability
I extract inspiration from many different sources: such as from people, reading and spirituality. I have benefited from having sponsors, good managers and supportive colleagues throughout my career. In addition to performing well, having a sponsor or manager talk about you positively can go a long way. Interestingly, I have also learned from having to deal with less constructive colleagues and leaders over the years. These situations taught me how to navigate difficult circumstances in a tactful but responsible way, and helped me see the difference between efficient and not so efficient ways of working.
If I had to give my 25-year-old self-advice, it would be to not fear making mistakes and to be okay with showing my vulnerability. Striving for perfection and being afraid of being vulnerable get in the way of performing, learning and taking on opportunities where mistakes will be made. Accepting and showing my vulnerability has helped me be more authentic; and being authentic helps to build trust and followership. Realizing this has helped me as a person and leader.
'Ultimately, the goal and reward of being a leader are making other people and the company successful.'